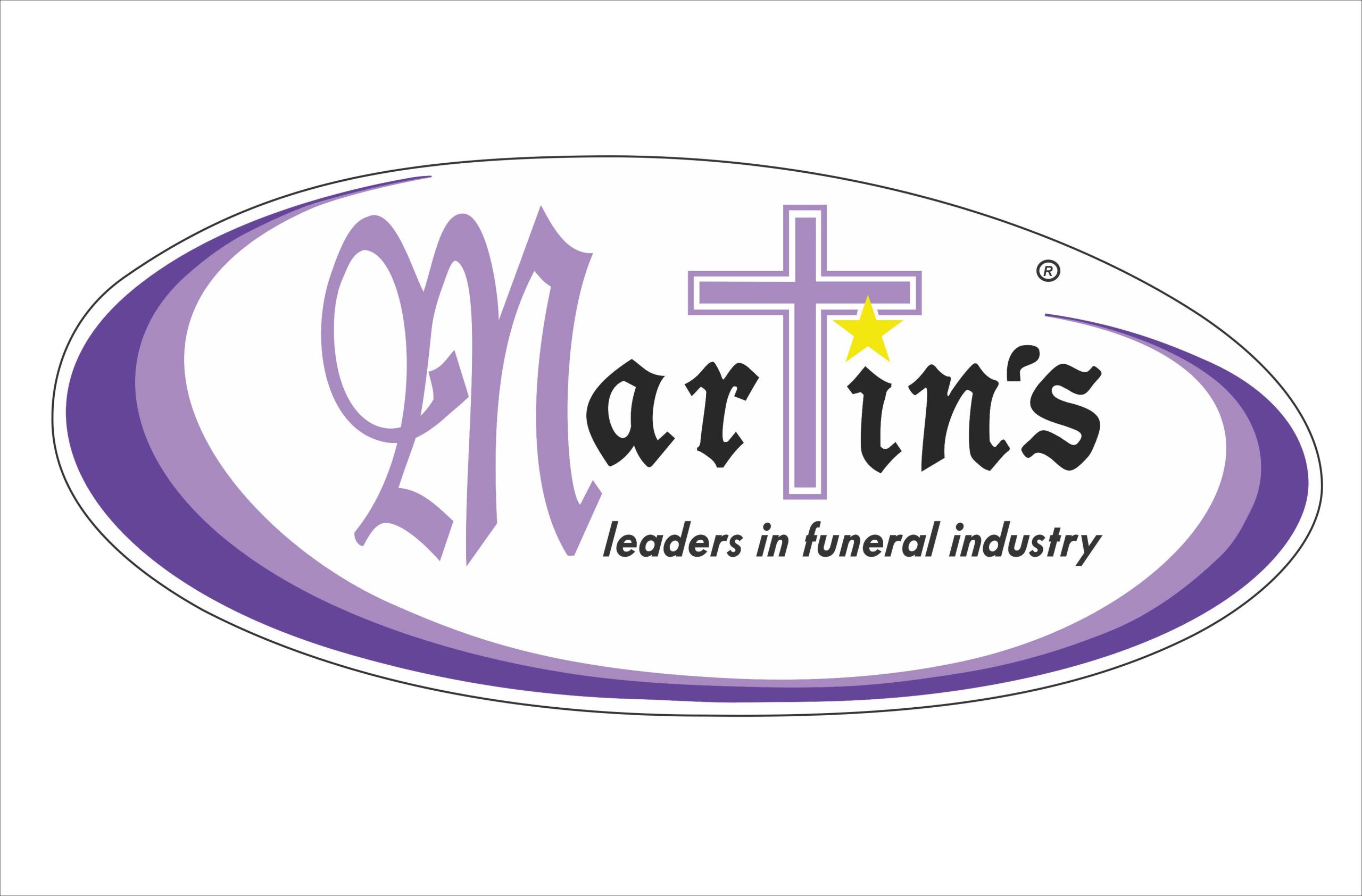 Martin's Funerals
Cash Required:
R1 000 000.00 - R2 400 000.00
Contact:
Deon Koekemoer / Renette Piek
Introduction
Martin's Funerals was established in November 1989, and has been in the industry for 34 years. There are 104 offices in all the provinces in South Africa.
The opportunity
The funeral industry has a lot of challenges. Becoming part of a national enterprise with our great brand and service record will assist any entrepreneur in becoming part of a winning franchise entity.
Benefits of being a franchisee
Training consists of:
Administration
Daily Reporting
System and operations
Arrangement
Removals
Coffining
Preparing bodies for viewing
Burial service (covers most tribal traditions)
Cremations
Courtesy follow-up with clients
Vehicle maintenance
Vehicle control
Customer care
Mortuary control/procedures
Legislation and requirements
All necessary training as required to manage a Mar†in's Funerals.
Practical and theory training is given on an ongoing basis.
Franchise information:
Establishment cost (range):

FRANCHISE FEES
The initial franchise fee (upfront and as part of the whole amount) is R200 350.89 excl VAT. A portion of this fee is for use toward the initial viability study of an area.
Franchises are available from R1 000 000.00, with a full franchise ranging up to R2 400 000.00. The price will be dependent on the area, size of the area and what level of franchise will be opened. (All prices exclude VAT and can change without notice depending on the exchange rates.)
Methods of payment by the Franchisee will be between the Franchisee and the Franchisor.

Recommended Working Capital:
This will be determined by the area and rental of premises in the area.
Six months' working capital will be sufficient, and this is dependent on the above.

Upfront Fee:

R200 350.89 excl VAT

Total Investment Amount:

This will be determined by all the factors mentioned.
Management service fee/Royalty:
The royalty fee is an amount of 7% plus VAT, determined by the total monies received by the franchise during a calendar month, and is payable on the 1st day of every month.
Marketing
A percentage of the pay-over premium goes into the national advertising fund that is managed by the franchisor. This is utilized for national marketing of the brand and social media.
The franchisee is expected to spend 3% of the monthly royalty fee calculation sum, up to the maximum of R20000.00, on advertising and promotion of their own franchise.
Areas available
AREAS FOR DEVELOPMENT
Eastern Cape
Butterworth
Cradock
Fort Beaufort
Grahamstown
Mthatha
Mthatha Hillcrest
Mthatha Southridge Park
Queenstown
Kwa-Zulu Natal
Ballito
Durban
Durban Clairwood
Durban Glenwood
Durban Greyville
Durban Morningside
Durban North
Durban Umbilo
Durban Umhlanga
Kokstad
Margate
New Castle
Pietermaritzburg Edendale
Pietermaritzburg Hayfields
Pietermaritzburg
Northdale
Pinetown Mariannridge
Pinetown Westmead
Vryheid
Northwest
Hartswater
Lichtenburg
Mahikeng
Potchefstroom
Taung
Zeerust
Free State
Botshabelo H
Botshabelo T
Botshabelo W
Bothaville
Harrismith
Kroonstad Constantia
Kroonstad Tuinhof
Phuthaditjhaba
Makhalaneng
Phuthaditjhaba Marabeng
Phuthaditjhaba Sebokeng
Thaba Nchu
Western Cape
Beaufort West
Ceres
Knysna
Malmesbury
Paarl
Paarl Wellington
Robertson
Worcester
Worcester West
Mpumalanga
Bethal
Emalahleni
Secunda
Standerton
Trichardt
Gauteng
Nigel
Eldorado Park
Evaton North
Evaton West
Glenvista
Rosettenville
Sebokeng Unit 14
Sebokeng Unit 7
Vereeniging
Benoni (Running Concern)
Springs
Brakpan
Northern Cape
De Aar
Kimberly Beaconfield
Kimberly Vergenoeg
Kuruman
Springbok